Things in South Tyrol are especially colourful in autumn. The forests glow in dark red tones; the valleys' many vineyards show off in yellow and orange.
Refilling energies for the upcoming winter, raising the personal stock of sunlight and warmth or enjoying the last expeditions on the mountain peaks.
The sky is still dark blue, the temperature pleasantly warm and the air is so clear that from some mountains you will see the whole region.
But the autumn in South Tyrol offers even more than a beautiful landscape. In Isarco Valley the so called fifth seasons starts with the popular harvest tradition "Toerggelen".
Toerggelen is an ancient tradition and includes drinking new wine, enjoying good home-made food and roasted chestnuts, singing and chatting with each other.
These fall activities will create memories:
Take a hike along the unique chestnut path. The trail leads from Bressanone to Bolzano and can also be done in several sections.
And if you carry a buckeye in your pocket, it will bring you good luck!!
"If you want to overwinter well, you have to go to the Stegen market" – says an old local proverb. We don't know if this is really true, but nevertheless you should see the hustle and bustle of the Stegen market, the biggest market throughout Tyrol, at least once.
Get to know South Tyrol's customs and traditions and admire the cattle drives in Rodengo and Maranza.
Everybody who likes the typical charm of the Indian summer, loves the intensive colours of nature and enjoys meditative silence should visit the Gardens of Trauttmansdorff Castle in Merano.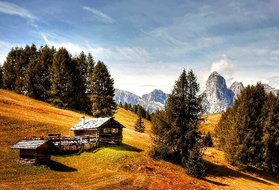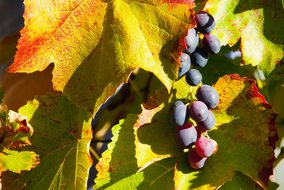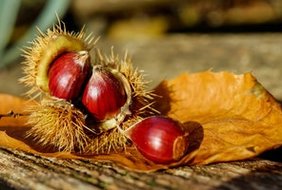 And a special tip for late risers:
You love sunrises, but it is so difficult to get up early morning? In autumn the sun rises between 7 am and 8 am.
It sounds feasible, or not?
All in all you will see that South Tyrol in autumn doesn't prepare itself to fall into a sort of hibernation, but it is full of energy and you will discover lots of new and unknown traditions and places!